We've been counting down the days to the 2021 Spoleto Festival and it's almost here! If you're an art and culture enthusiast, this is the annual spring festival in Charleston, SC, that you don't want to miss this year. You'll find yourself in a performing arts paradise — with opera, theater, dance, and other musical performances that transpire over 17 days. The individual shows are typically held in some of downtown's most popular and historic venues, like the Charleston Gaillard Center and Dock Street Theatre! However, most will take place in outdoor venues for 2021.
---
What can I expect for the 2021 Spoleto Festival in Charleston, SC?
Speaking over what's happening this year, Spoleto Festival USA has announced the official schedule! Tickets will be available for both in-person and virtual performances. Here's a quick overview about the event...
Festival Dates: May 28 to June 13, 2021
Public Ticket Sales Start: April 13, 2021 at 10am EST
Festival Venues:
Charleston Gaillard Center
Charleston Library Society
City Hall
College of Charleston Cistern Yard
Dock Street Theatre
Emmett Robinson Theatre at College of Charleston
Memminger Auditorium
Simons Center Recital Hall at College of Charleston
St. Matthews Lutheran Church
Woolfe Street Playhouse
According to their latest update, the 2021 season will have a decreased amount of venues and an overall capacity 25 percent lower than that of a regular season. We recommend visiting their website for the most up-to-date information!
---
What's the best way to plan my trip to the Spoleto Festival?
We suggest starting by viewing the season schedule on the Spoleto Festival's website. That way you'll be able to discover the performances you want to attend and when they take place. Once you have your preferred dates, it's time to purchase tickets and begin thinking about where you'll stay in Charleston and other activities you'd like to do while you're here! Bonus tip, if your group includes 10 or more people, we recommend contacting the festival's Group Sales department directly to coordinate your tickets.
Keep in mind that Spoleto is one of the largest performing arts festivals in the United States. It brings thousands of visitors to the area every year — which means many Charleston restaurants and activities can become fully booked during the festival weeks. We find it beneficial to make our dining reservations when we purchase our tickets to the Spoleto Festival. Want some guidance on where to eat downtown? Check out some of our favorite restaurants in Downtown Charleston and the surrounding areas.
If you're considering visiting other attractions, we also recommend making reservations or purchasing tickets at the same time you get your Spoleto tickets. This especially applies to those located downtown and may have reduced capacity at the moment, think the South Carolina Aquarium, The Old Exchange, and The Charleston Museum.
---
Accommodations near the Spoleto Festival
Don't know where to stay for the Spoleto Festival? Let's start with the obvious, downtown! As a general rule, you'll find limited vacation rentals in Downtown Charleston due to local restrictions — which is especially true when popular annual events are happening.
If you ask us, we recommend staying on Kiawah Island for the 2021 Spoleto Festival! You're only a 35-45 minute drive to downtown, and you'll be able to immerse yourself in the tranquility of one of the top barrier islands in the area. Read through our activity guide to see everything you can do on the island, or head over to our blog.
---
Kiawah Island Vacation Rentals with Availability
If you already know you want to stay on the island, you can browse through our wide selection of Kiawah Island vacation rentals. We have large vacation homes with incredible views that would be perfect if you'll be attending the Spoleto Festival with a large group or your family. Or, for those looking for a romantic getaway - you'll find smaller accommodations available as well.
At the time of writing this, you'll find the following properties have availability between May 28th to June 13th. If you have any questions about the festival or Kiawah Island, our team would be happy to help and point you in the right direction. Feel free to contact us by phone or email!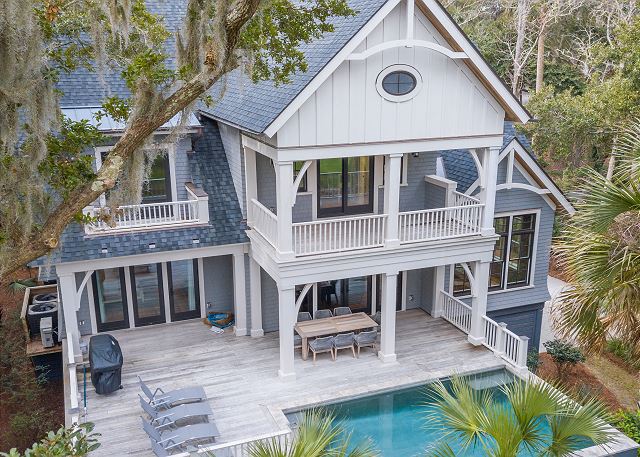 233 Glen Abbey
Beautiful Luxury Home with Private Pool
Bedrooms: 6 | Bathrooms: 5.5 | Sleeps: 14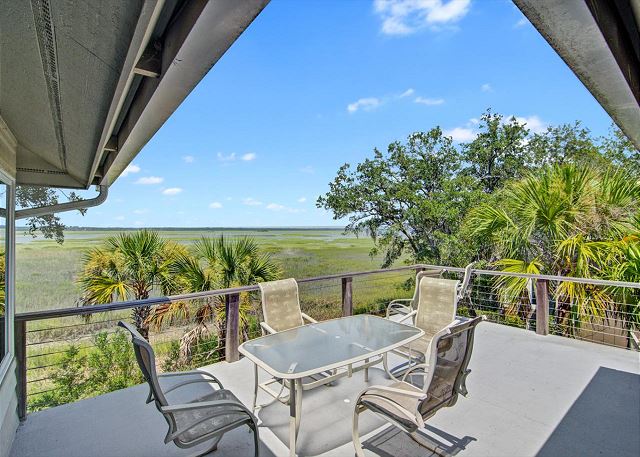 180 Marsh Hawk
New to Rentals! Incredible Marsh Views
Bedrooms: 3 | Bathrooms: 2.5 | Sleeps: 6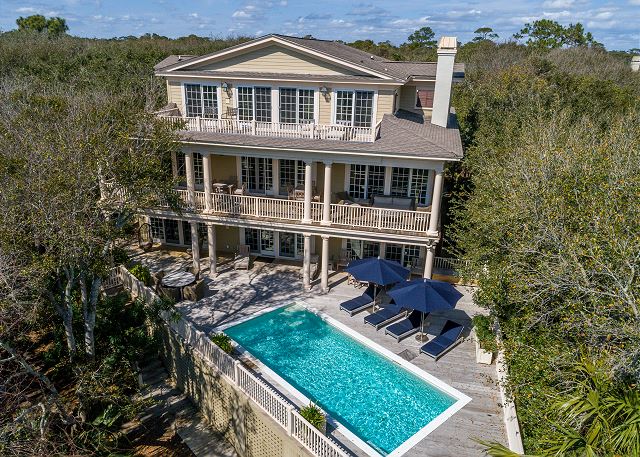 43 Surfsong
Oceanfront Home with Private Pool
Bedrooms: 5 | Bathrooms: 5.5 | Sleeps: 12
4830 Turtle Cove
Renovated Villa Overlooking Lagoon
Bedrooms: 2 | Bathrooms: 2 | Sleeps: 6
View Property